Gary D.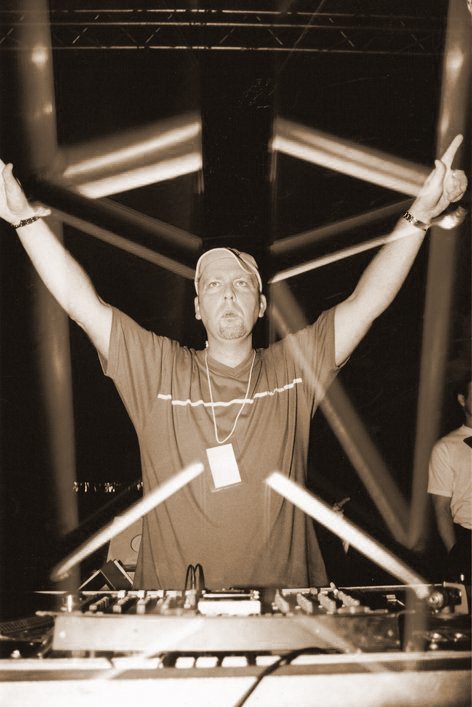 Biography
Gary D. started out playing as a DJ at the age of 16 in 1980. The first years it was all about black music and stuff like that. In 1988, the summer of love and first contacts with House and Acid music definitely changed Gary's style, he wanted to play at the Clubs. Hamburg based Gary got more and more involved in the House and Techno scene and started playing in a wellknown Club called 'Unit Club' in which he played night after night till 1994. After the 'Unit Club' had closed its doors, he moved to the 'Tunnel'. Also he played his own weekly wednesday-club "Devil Mania", where he teamed up with all of the northern-german DJs like Gollum, Mellow-D, Yanny or Arne LII.
He started to play more and more nationwide with big success at most of the biggest German and international events like 'Mayday', 'Love Parade', 'Energy' and in many famous Clubs all over Europe.
Eversince Gary started playing Techno and Trance music he also produced tracks by himself. After his first single 'Acid Syndrome-Ecstasy' was launched in 1988, he started working on the first Gary D single. It turned out to be an E.P. with five tracks on it. The 'Identity E.P.' which was released on 'Container Records', a Hamburg based label, for which he produced a number of other singles and E.P.'s until he broke up with the label in 1994.
After splitting up with 'Container', Gary released a lot of stuff on 'Tunnel Records' and "EDM Records" in Hamburg, before he signed at 'Bonzai Records' which has always been one of his favorite labels. For 'Bonzai' Gary produced famous tracks like 'Kinetic Pressure' and 'Overload' two Hard Trance Anthems until present. Nevertheless, Gary is also well known for his compilations "D-Trance" and "D-Techno".
The name Gary D. grew for a synonym for hard and pumping Trance & Techno.
Booking
Agency: EDM Booking
Email: booking@edm-records.com
The artist
Nationality: Germany